We take the guesswork out of gift-giving and give back the gift of time!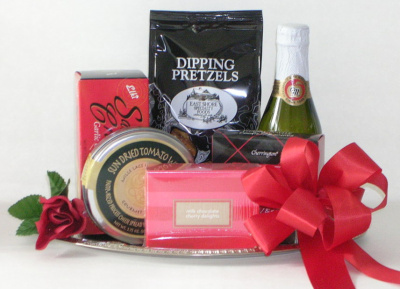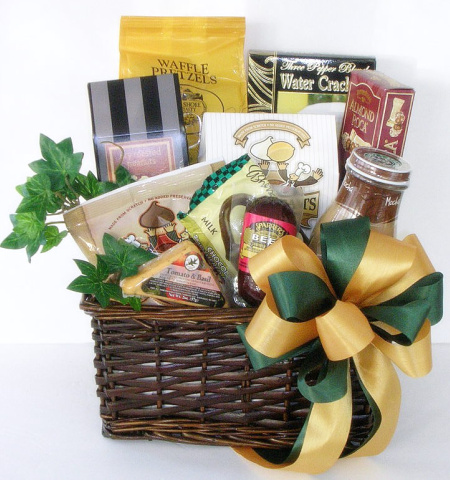 ALL OCCASION GIFTS
Express your sentiment!
Bless means to invoke God's favor upon and make happy. Blessing means good wishes, anything which is very welcome, beneficial, and good. For any occasion, for every occasion our goal at Blessed Baskets is to design a most memorable that will "bless and impress" — do something good for the recipient and impress upon them how much you care!
Let Us find the perfect gift to suit your budget and take care of all the details!
sustainable gifting
Maple Ridge Farms
Green, Renewable, and Earth Friendly
We are an authorized distributor for Maple Ridge Farms. Maple Ridge Farms strives toward sustainability in all its products, including the best-selling charcuterie boards. Gourmet offerings come packed on sustainable bamboo, acacia, or slate boards.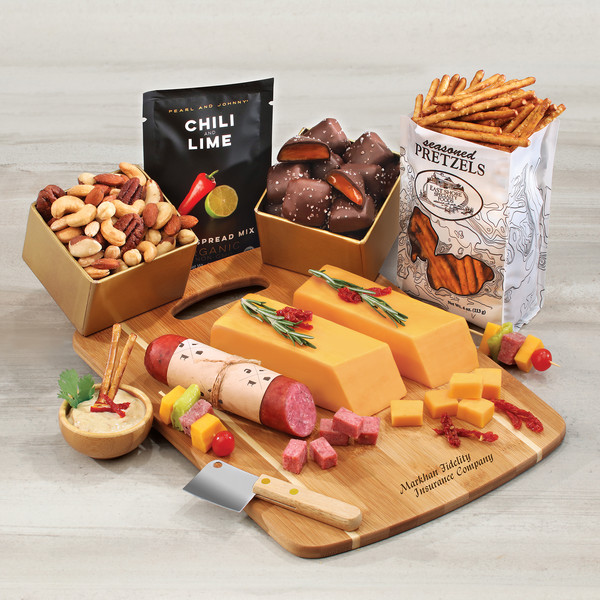 customized gifts
Gift Concierge Services
We offer complimentary gift concierge services! We can customize any of the designs you see on our website or we can create a personalized gift for you to suit your theme and budget. View design portfolio.
customize your gift!
(240) 449-GIFT
Call us today or fill out the form below with the information necessary to personalize your gift. We will contact you to confirm recipient details, price, and payment information.
Blessed shall be your basket… Deuteronomy 28:5
Our website presents a sampling of our designs that are perfect for family, friends, and business associates. Browse our store for holiday gift baskets, Mother's Day gifts, gourmet gift baskets, fruit baskets, new home gifts, thank you gift baskets, new mom baskets, winter holiday, diaper cakes, personalized gifts, Valentine's Day baskets, Belgian chocolates, realtor gifts,corporate gifts, men's gift baskets, promotional gift items, gourmet fruit gifts, Key Lime cakes, tropical cakes, Christmas, Father's Day gifts, Christmas gift baskets, and many other creative selections!
We are located in Gaithersburg, Maryland. Local hand delivery for Christmas holiday gift baskets and all occasion gift baskets available for Gaithersburg, Germantown, Darnestown, Potomac, Kentlands, Kings Farm, Olney, Derwood, Boyds, Montgomery Village, Rockville, North Potomac, Damascus, Potomac, Clarksburg, Bethesda, Silver Spring, Burtonsville, Chevy Chase, North Bethesda, Laytonsville, Poolesville, Ashton, Cabin John, Kensington, and most of Montgomery County. Hand delivery to Washington, D.C, and Northern Virginia is subject to availability. One-day local shipping for Frederick, Mount Airy, Urbana, Baltimore, Washington DC, other Maryland locations and Northern Virginia.