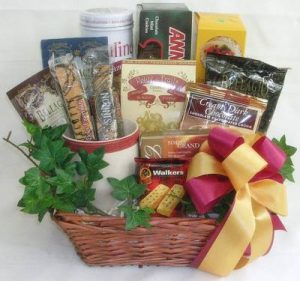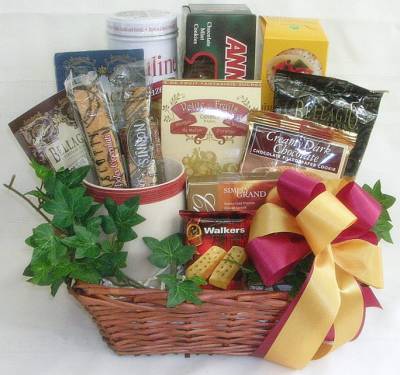 Letting your friends, loved ones and associates know how much you care and appreciate them on a regular basis is important to maintaining strong relationships. An effective way of doing this is through our Just Because Gift Basket Club.
Delightful gift baskets are sent regularly to your recipient according to the program you choose for a full year.   Whether it's a holiday, birthday or just because…our club is an effective and simple way to let your loved one, friend, or associate know you are thinking of them.   It takes a fraction of your time and we'll find the perfect gift to suit your budget and take care of all the details of gift wrapping, packaging and delivery!
Set up in the program is simple:
Choose a gift delivery interval: monthly, every other month or quarterly.
Choose your basket content type: Gourmet Delights (a varied selection of  cheeses, confections,  cookies, snacks, nuts, etc. ),  Divine Sweetness (cookies, cakes, candy, flavored coffee, etc),  Themed (Bath and Body,  Sports, Holiday, etc.) or we can customize by mixing and matching content types.
Choose the size of the basket:  Small – $35, Medium – $50, Deluxe – $65,  or Premium – $85.
Tell us something about the recipient so we can personalize the gifts.
Select your payment method.  A gift will automatically be sent at the interval you have chosen.  Each time a gift is sent you will be notified and your credit card will be charged for the price of the gift (includes shipping.)
We will notify you with details of the gift sent, a tracking number, and a picture of the gift.